"Both candidates suck. The question is who sucks less." -- Aristotle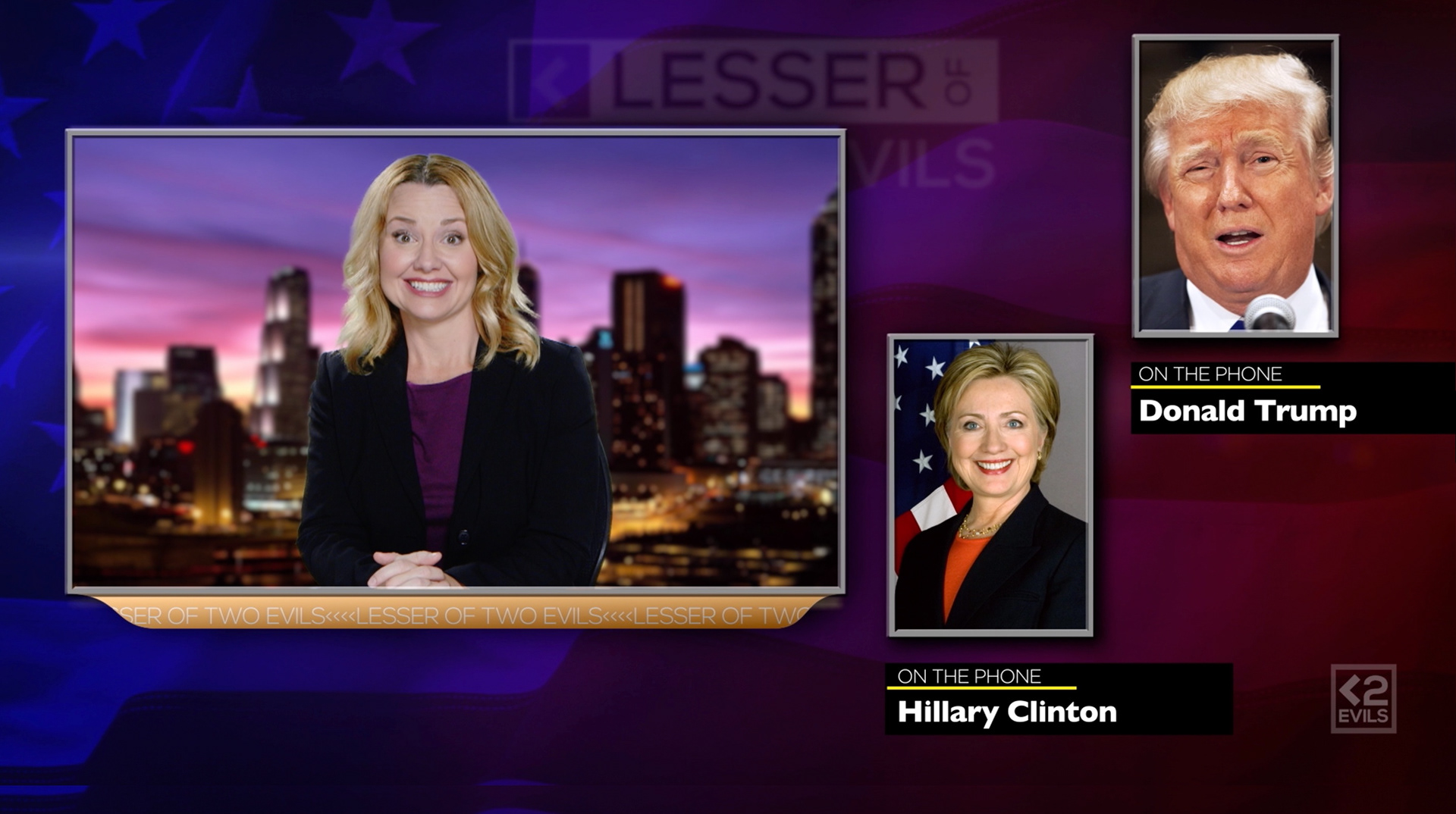 LESSER OF TWO EVILS. 
Sometimes it's better to be lesser.
Written & Directed by Marc Singer
For more information, contact Marc at 323.445.3614 or at singermarc@icloud.com. 
Donald or Hillary will soon be reachable at 1600 Pennsylvania Avenue. 
Or on Twitter @POTUS.